Leading Experts in Post-Acute Respiratory Care
When you care about someone, you look for the most experienced staff and the most advanced technology available. Our team has decades of experience building and overseeing successful programs for payers, states, and healthcare facilities.
Eventa has an extensive history of providing Long Term Care Respiratory Service. We've created and managed innovative programs for many facilities based on their specific needs
We provide nationally recognized and sought after clinical and business services to our healthcare partners through a multidisciplinary team using clinical knowledge, experience, innovation, objectivity, and creative solutions. Our unique approach ensures that all medically complex patients are provided the opportunity to reach their maximum potential at the appropriate care setting.
50th Annual HSRC (Hawaii Society for Respiratory Care)
Our very own CEO and Co-Founder Gene Gantt will be speaking at the 50th annual HSRC September 26-27th 
West Meade Place Rehabilitation and Healthcare Center Becomes First Enhanced Respiratory Care Accredited Facility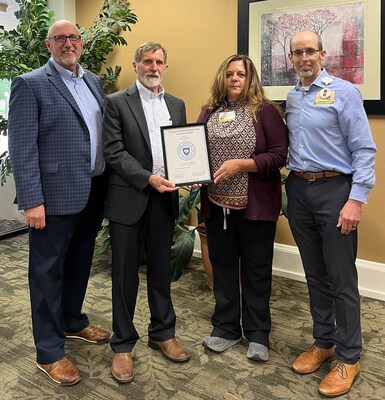 The Health Center at Standifer Place Becomes First Enhanced Respiratory Care Accredited Facility in Chattanooga, Tennessee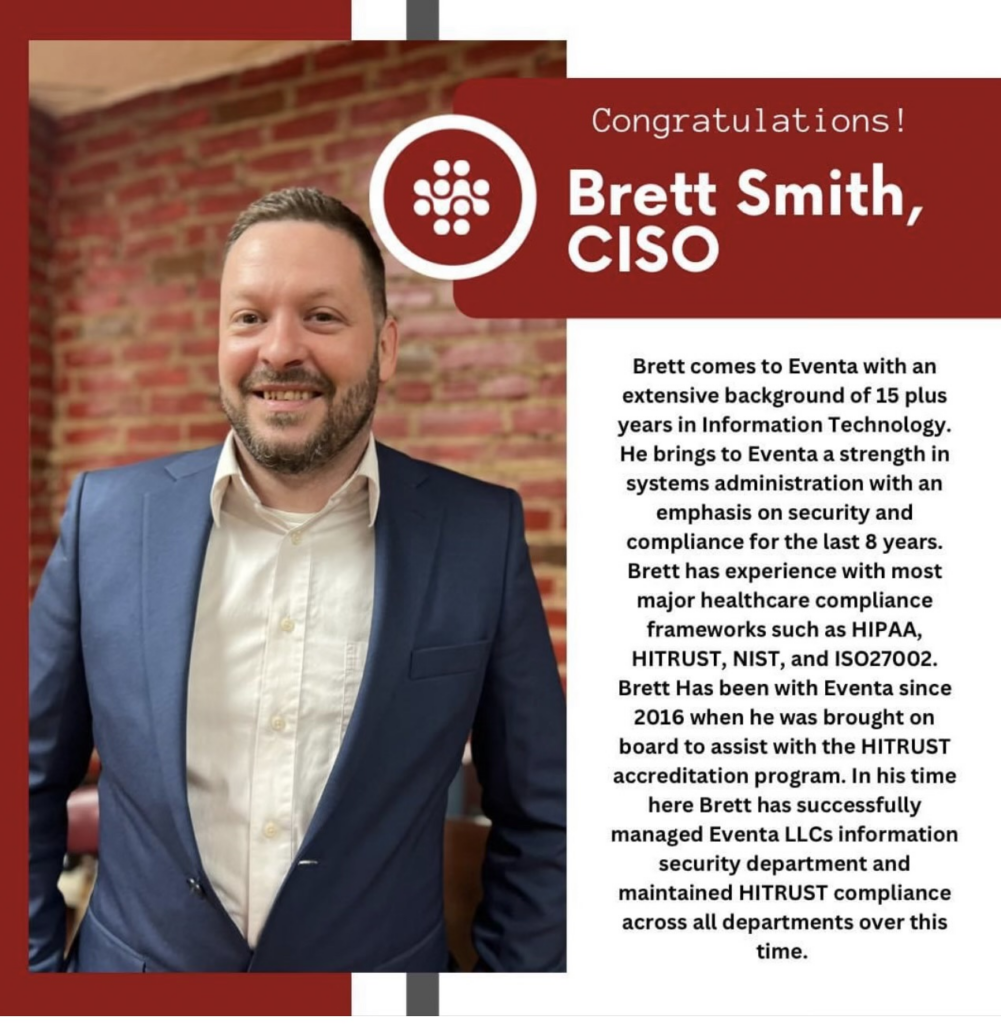 "Brett's roll is key to all aspects of Eventa's day to day operations. Protecting patient/customer information, maintaining our security certifcations and supporting our staff to allow them to perform their clinical duties are just a few key points. Very proud of the work done here Brett. Thank you."
– Scott Gantt Co-Founder & Vice President Eventa LLC
Congratulations to our Super Star Chris Bennett!
"Chris received our Facility Based Services Super Star Award for his outstanding efforts and outcomes with our QEI facilities. Chris has gone above and beyond with engaging with his facilities and providing education to produce improved overall outcomes. Chris has also been a Super Star team player and is always willing to offer a helping hand! We appreciate your hard work and dedication Chris!" …. Veronica Petry, RRT East Clinical Lead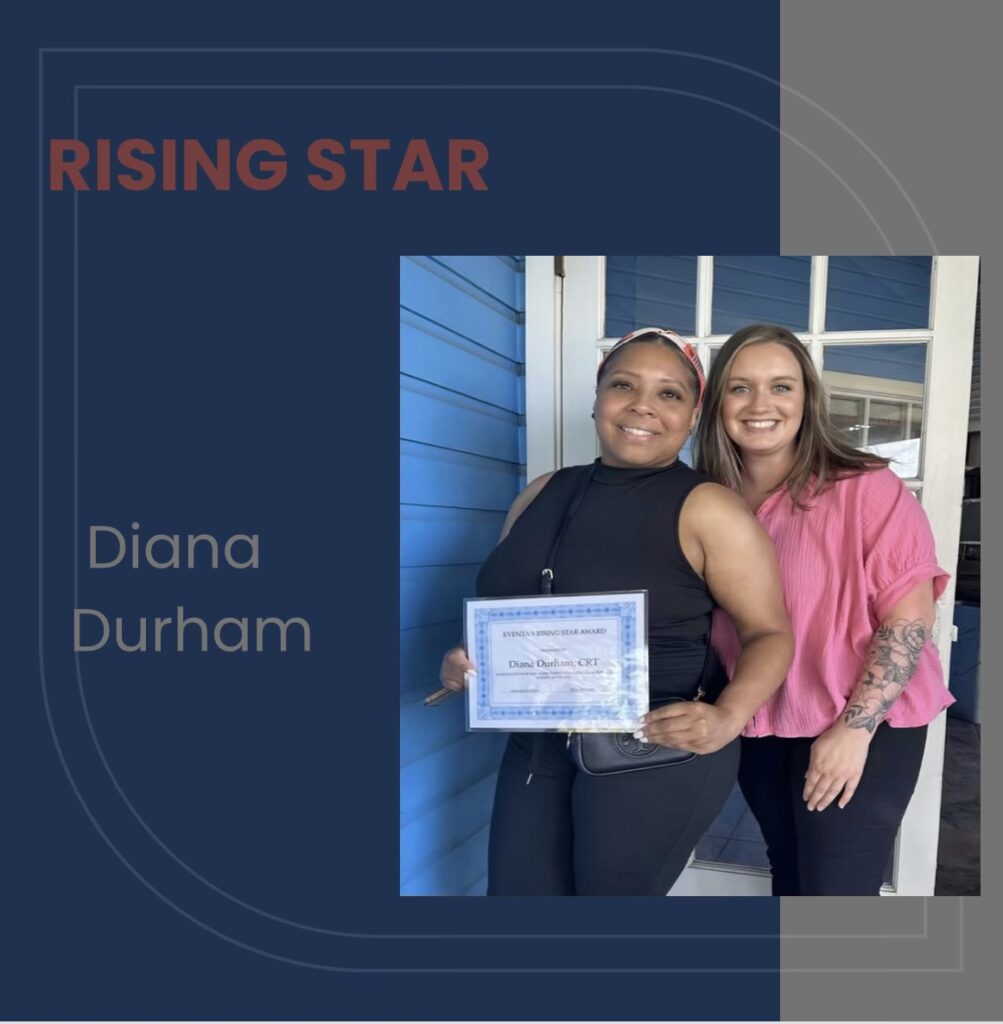 Congratulations to our Rising Star Diana Durham!
"Diana was presented Eventa's HCBS Rising Star Award due to her continued growth and success as a Clinical Liaison in West Tennessee. Diana is eager to learn and accepts challenges with a positive attitude which has led to positive outcomes with her members within our Population Outcomes Management program. Our goal is to provide Outcomes for Life with our members and Diana exemplifies what we stand for. Thank you for making a difference every day. We appreciate all of your hard work!"   …. Leah Roberts, RRT West Clinical Lead
Why Eventa? - Direct from the members of our team!
You can see the living proof of the benefits of better care. This is our work, everyday.
Eventa Museum of Respiratory Technology
Located in an historic building in downtown Livingston, TN, our museum displays antique equipment from the field of respiratory care, state-of-the-art technologies from an earlier period, as well as American memorabilia from a bygone era.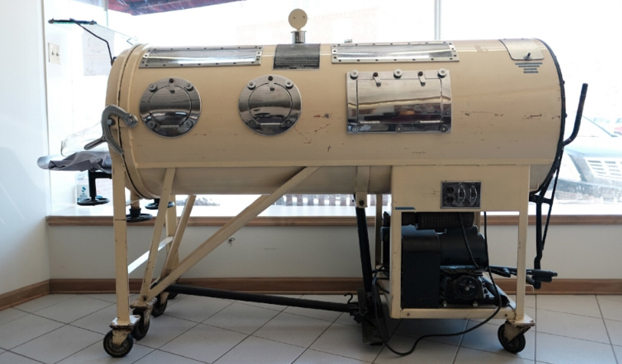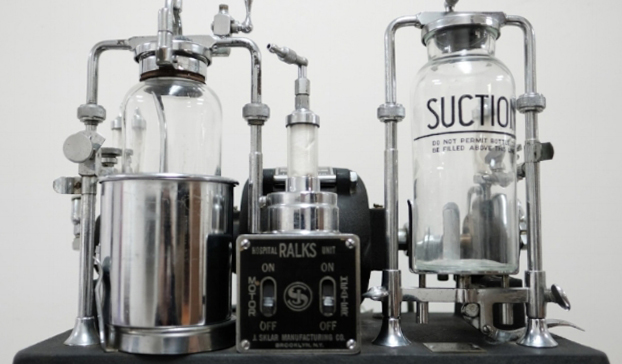 Everyday Healthcare systems identify opportunities to offer post-acute care services for chronic and critical patients with dependence on mechanical ventilation. In my opinion Eventa LLC is the best partner. They (Eventa LLC) are committed people focused to offer innovation for post-acute care.
Remeo UK probably wouldn't exist without all the info Eventa and their team have shared.
Eventa has been an invaluable partner to TennCare and our Health plans in improving the quality, outcomes and cost-efficiency of enhanced respiratory care services provided to our members. They bring innovative thought leadership and operational expertise to the table that has helped us successfully launch our quality improvement and value-based purchasing reforms in this arena.
As consultants to TennCare and Tennessee's three managed care organizations, Eventa has played an integral role in creating the Enhanced Respiratory Care program. Not only have the clinical results been impressive, Tennessee's Medicaid program has benefited substantially in cost savings for providing high quality care in a less costly setting. I firmly believe this is a program that should be emulated across the United States with obvious financial and clinical benefits.
The Value-based Purchasing Initiative for ERC services launched by TennCare and facilitated by Eventa is one of the best quality of life improvement initiatives producing true cost-avoidance i have seen in my career. The Quality and Utilization Mangement program paid for itself in the first 6 months of implementation. This really needs to be on the national news because we need to implement programs like this in every state.
50th HSRC (Hawaii Society for Respiratory Care)
Our very own Gene Gantt will be speaking at the 50th annual HSRC septermber 26-27th LINK