Leading Experts in Post-Acute Respiratory Care
When you care about someone, you look for the most experienced staff and the most advanced technology available. Our team has decades of experience building and overseeing successful programs for payers, states, and healthcare facilities.
Eventa has an extensive history of providing Long Term Care Respiratory Service. We've created and managed innovative programs for many facilities based on their specific needs
We provide nationally recognized and sought after clinical and business services to our healthcare partners through a multidisciplinary team using clinical knowledge, experience, innovation, objectivity, and creative solutions. Our unique approach ensures that all medically complex patients are provided the opportunity to reach their maximum potential at the appropriate care setting.
Congratulations to our CEO & President Gene Gantt on 50 years in Respiratory! A true legend in the world of respiratory care!

Gene's dedication and passion for respiratory health has been the driving force behind countless success stories. For half a century, he has been helping navigate patient centered outcomes and been a guiding light for aspiring respiratory professionals.

His commitment to excellence, empathy, and innovation has shaped the respiratory landscape, making a lasting impact in lives. Here's to five decades of unwavering service, countless breaths restored, and a legacy that will inspire generations to come.

#Outcomesforlife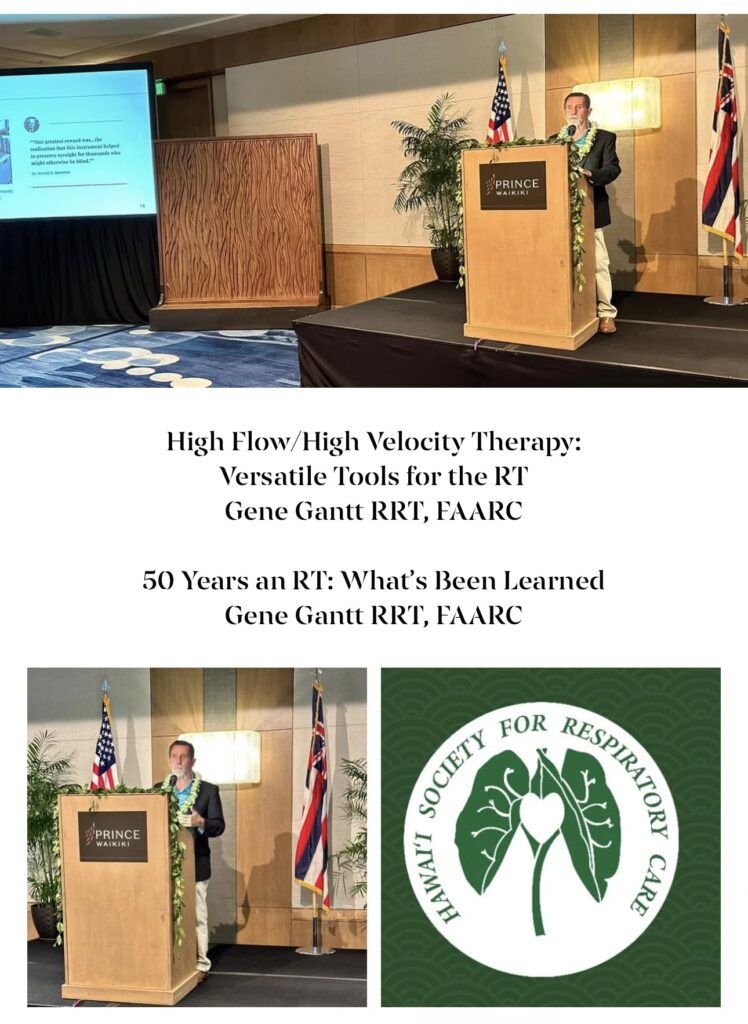 50th Annual HSRC (Hawaii Society for Respiratory Care)
Thank you to the Hawaii Society for Respiratory Care for having our CEO and co-founder Gene Gantt speak at your 50th annual convention. 
Hear more about the Enhanced Respiratory Care Accreditation and the partnership Physician-Patient Alliance for Health and Safety has with Eventa!
Congratulations on being named Employee of the year Brandi Ruffin!

Your achievements are a testament to your unwavering dedication and professionalism. Your drive for patient advocacy and your consistent excellence and dedication to your work have made you our Employee of the Year. Congratulations and keep up the incredible work!
What does it mean to be a Respiratory Therapist with Eventa?

"Being a RT with Eventa allows me to be a voice for our members and educate them on meeting their goals for better outcomes and quality of life."
- Kayla Graves

"Before Eventa I have only worked in the hospital setting, I feel that has limited my impact on patients with respiratory illnesses because I could not follow up with them after they were discharged. At Eventa I am able to keep track of their health, educate them and recommend a treatment plan that will allow them to stay out of the hospital."
- Mikaela Burnes

"Being able to advocate for and educate people throughout my career is one of my favorite things about being a Respiratory Therapist, and Eventa allows me to do just that. With Eventa, I am able to educate people about their disease process and how to properly manage their symptoms. I am so proud to work for a company that truly cares about the outcomes of our members. Eventa as a whole strives to help our members have a better quality of life."
- Angela Dillard

"Being an RT with Eventa has opened my eyes to how many people need assistance daily. Eventa has provided a way for RTs to closely monitor and provide education and support to members that may otherwise have never received our assistance before. Working for Eventa has given me a true sense of autonomy. I know I am helping members in such a different way than I did being bedside."
- Rachel Vinlove

"Eventa offers evidence based and cutting-edge programs to improve and advance Respiratory Care services and patient's outcomes and I am delighted to be contributing to such legacy. The Enhanced Respiratory Care program that we are pioneering in Illinois has proven results in Tennessee and now we are able to expand and benefit many more patients and organizations through our collaborations."
- Tahia Cahill
Why Eventa? - Direct from the members of our team!
You can see the living proof of the benefits of better care. This is our work, everyday.
Eventa Museum of Respiratory Technology
Located in an historic building in downtown Livingston, TN, our museum displays antique equipment from the field of respiratory care, state-of-the-art technologies from an earlier period, as well as American memorabilia from a bygone era.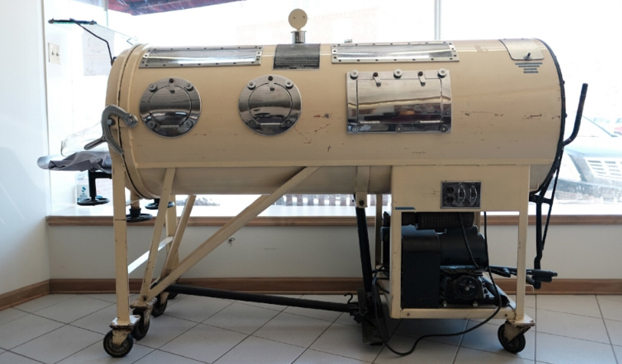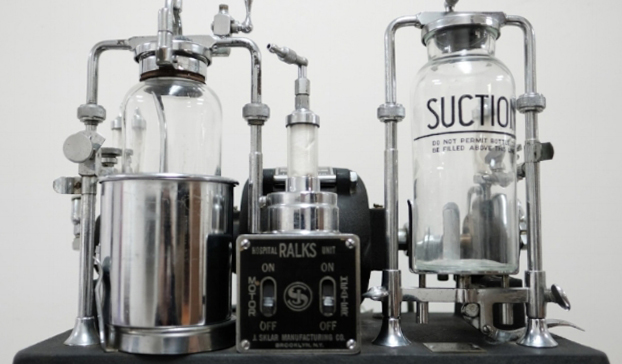 Everyday Healthcare systems identify opportunities to offer post-acute care services for chronic and critical patients with dependence on mechanical ventilation. In my opinion Eventa LLC is the best partner. They (Eventa LLC) are committed people focused to offer innovation for post-acute care.
Remeo UK probably wouldn't exist without all the info Eventa and their team have shared.
Eventa has been an invaluable partner to TennCare and our Health plans in improving the quality, outcomes and cost-efficiency of enhanced respiratory care services provided to our members. They bring innovative thought leadership and operational expertise to the table that has helped us successfully launch our quality improvement and value-based purchasing reforms in this arena.
As consultants to TennCare and Tennessee's three managed care organizations, Eventa has played an integral role in creating the Enhanced Respiratory Care program. Not only have the clinical results been impressive, Tennessee's Medicaid program has benefited substantially in cost savings for providing high quality care in a less costly setting. I firmly believe this is a program that should be emulated across the United States with obvious financial and clinical benefits.
The Value-based Purchasing Initiative for ERC services launched by TennCare and facilitated by Eventa is one of the best quality of life improvement initiatives producing true cost-avoidance i have seen in my career. The Quality and Utilization Mangement program paid for itself in the first 6 months of implementation. This really needs to be on the national news because we need to implement programs like this in every state.